Medical Grade Facials

As a medical Spa, we are able to bring you more options when it comes to the Hydrafacial, including higher acid concentrations, additional Boosters, more aggressive tips, and the wet-dermabrasion.





A 30-minute, non-invasive skin resurfacing procedure that cleanses, exfoliates and hydrates your skin. Safe for all skin types. Results are immediate, although regular treatments are needed to maintain.
Medical Grade Facials

Introducing Keravive, THE FORMULA FOR HEALTHIER, FULLER-LOOKING HAIR.



HydraFacial Keravive is a unique, relaxing treatment designed to cleanse, exfoliate, nourish, and hydrate the scalp for healthier and fuller-looking hair for all skin and hair types.
Medical Grade Facials

We offer a wide varetiy of spa-like facials with our medical touch. Facials are great for cleansing, exfoliating and hydrating the skin. Great for all skin types and colors. Relax and enjoy!


Sensi-Facial
A calming facial that removes signs of irritation, redness, and dryness. Includes anti-inflammatory products enhanced by a relaxing facial massage.
Perfect for post treated skin, rosacea, eczema, and overall sensitive skin.
Acne Purify Facial
A pore refining facial that promotes overall skin clarity by minimizing unwanted breakouts. Includes chemical exfoliation and extensive extractions.
Perfect for acne prone, clogged and/or oily skin.
Brighten, Lighten, & Tighten (BLT) Facial
The Brighten, Lighten & Tighten (BLT) is the ultimate facial that helps reduce the appearance of fine lines while targeting unwanted pigment. Includes a professional brightening sheet mask and the infusion of our most advanced BLT ingredients.
Perfect for loss of elasticity, hyper-pigmentation, dull, and dehydrated skin.
Collagen Boost Facial
This firming facial is loaded with powerful antioxidants,collagen boosters, retinols and stem cells to give your skin everything it needs to combat the aging process.
Perfect for all skin types; anyone wanting to focus on preventing, correcting, and collagen/elastin breakdown
The Gentle-Mans Facial
Cleanse, exfoliate, and refine your complextion with this refreshing facial. Includes steam, pore refining, and hot towel mask infusion. Hello, Handsome...
Diamond Tip Microdermabrasion
A medical-grade exfoliative procedure that removes superficial dead skin cells. This relaxing treatment will increase circulation, boost product absorption, and stimulate cellular regeneration. All skin types; promotes healthy, vibrant, blemish-free skin.
Dermaplaning Facial
A relaxing facial that exfoliates while removing the fine vellus hairs. Includes steam, mask, massage and serum infusion. All skin types.
Professional Skincare
Professional grade skincare is created in smaller batches which results in more quality control and better ingredients. Since there is no regulation required, non-professional products we strongly recommend  a product line that is highly regulated and researched for the consumer. All of the lines we carry offer the latest in research and development and each uphold a standard that we are confident in.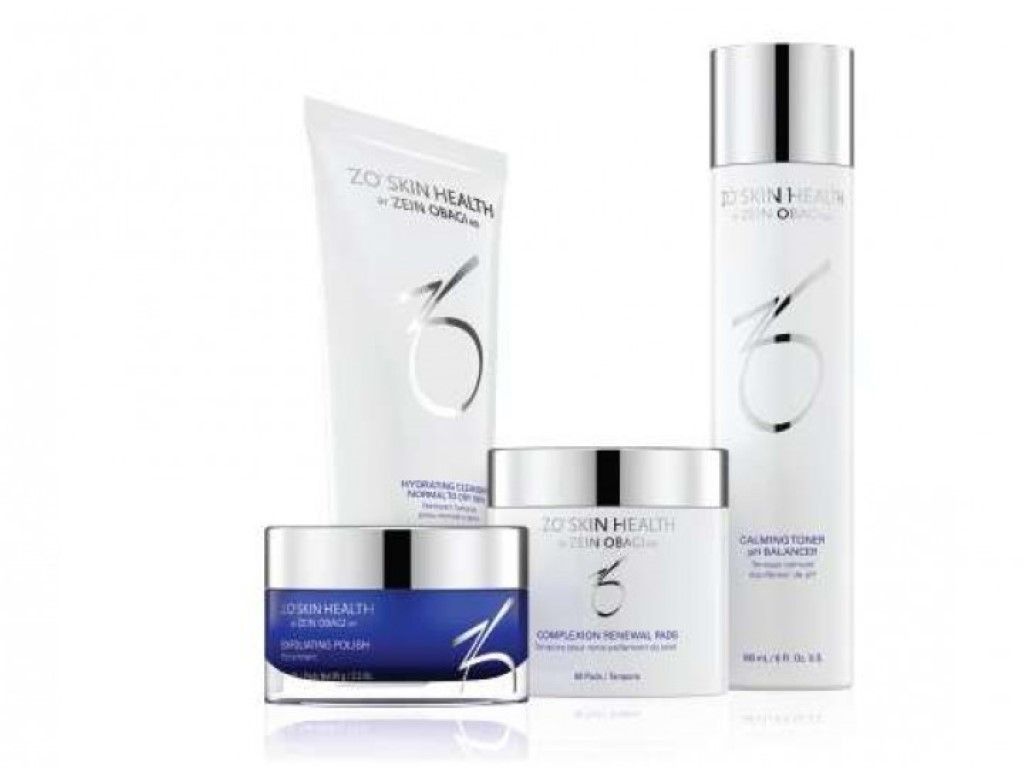 Develops and delivers innovative skincare solutions that optimize skin health around the globe. Dr. Obagi's philosophy is to create & maintain healthy skin for life - for all patients.
Revitalash offers eyelash and brow conditioners for increased volume and growth. Their double-ended volumizing mascara is our favorite! They also offer amazing brow gels in clear and both soft and dark browns.


Latisse® is an FDA-approved treatment to grow eyelashes for people with inadequate or not enough lashes.


Get the smooth feet you have always wanted with Baby Foot's at home foot peels. Your feet should soon feel as smooth as a baby's would.


Revision Skincare was founded to change the way professional skincare results are achieved. We believe youthful-looking skin can be accomplished without ever compromising skin's long-term health.

EltaMD sunscreens help prevent sunburn and decrease the risk of skin cancer and early skin aging caused by the sun, when used with other sun protection measures. EltaMD sunscreens are formulated with transparent zinc oxide and are noncomedogenic, sensitivity-free, fragrance-free and paraben-free.


We Offer Select Products From This Innovative Line.
Lifeline is the only skin care with advanced small molecule technology and powerful peptides extracted from non-embryonic human stem cells, fused with nutrients to help smooth, hydrate, and lift with lasting results.